Sprache | Language | Lingua: Deutsch English Italiano
This page uses
affiliate links
marked with a icon.
As an Amazon Associate, we earn from qualifying purchases.
A spicy Calabrian vegetable spread
Ready for a real hot taste from Calabria? Our recipe for Bomba Calabrese will delight you with its intense flavors and fiery spiciness.
Bomba Calabrese is a typical Italian seasoning paste from the region of Calabria. It consists of sun-ripened peperoncini, peppers, eggplant, olive oil, garlic and other Mediterranean spices. This blend makes for a fiery explosion of flavor that takes any dish to the next level.
Whether you love spicy flavors or are just looking for a way to spice up your meals, our Bomba Calabrese will put a smile on your face and maybe even bring a little fiery tear to your eye. Let's experience the intense flavors of Southern Italy together and give your dishes that certain "kick".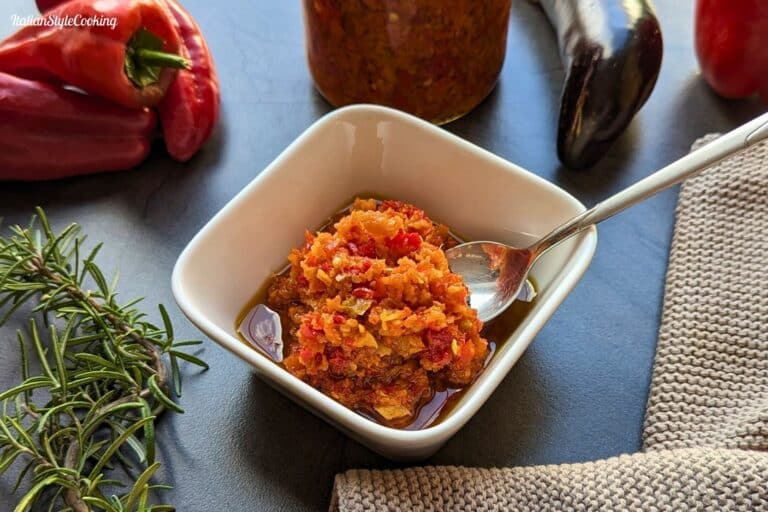 A fruity spicy vegetable spread from Calabria!
Directions
First, thoroughly wash the eggplants, peppers and chili peppers. Remove the ends from the eggplants. Remove the stalk from the peppers and remove the seeds. Cut off the stalk from the chilies as well.

500 g eggplants,

150 g red chili,

500 g red bell pepper

Peel the carrots and remove the ends. Also clean the celery and remove the roots.

80 g carrots,

100 g celery

Then cut everything into small cubes and put them in a bowl.

Roughly chop the basil and garlic and add them as well. Then salt thoroughly, cover with a lightly weighted plate and let rest for 24 hours. This will squeeze the water out of the vegetables.

25 g basil,

2 cloves garlic

After the resting time, pour off the water that has escaped. Then put the vegetables in a potato masher and press gently to squeeze out the remaining water. Then put the dry vegetables back into a bowl and pour white wine vinegar over them. Leave well covered for 3 hours.

After this resting period, drain the vinegar, place the vegetables in a dish towel and wring well to remove all the liquid.

Now finely puree the dry vegetables with a hand blender. Then pour into a sufficiently large jar and fill with olive oil. Tap the jar lightly on the table several times to remove air pockets. Then add olive oil again and cover completely. Close the jar and leave to infuse in the refrigerator for a week.

During this time, stir daily and add olive oil if necessary, so that everything is well covered again.

After a week, the delicious bomba calabrese can finally be enjoyed.

Buon appetito!
Tip
To preserve the Bomba calabrese, fill it at the end of the week in clean disinfected canning jars and cover them with enough olive oil. Closed airtight and stored in a cool place, this will keep for about 1 year.
Once the jar is opened, cover with oil again before sealing.
Calories:
7
kcal
Carbohydrates:
2
g
(1%)
Protein:
0.3
g
(1%)
Fat:
0.1
g
Saturated fatty acids:
0.01
g
Polyunsaturated fatty acids:
0.04
g
Monounsaturated fatty acids:
0.004
g
Similar recipes to bomba calabrese
ItalianStyleCooking Shopping Tip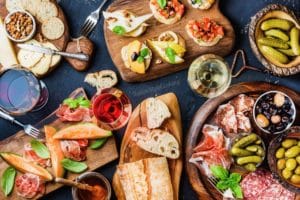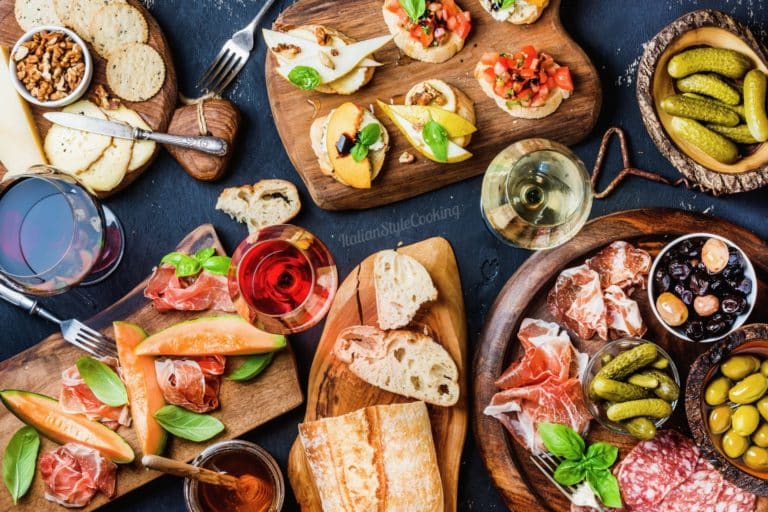 If you are a big fan of Italy and are looking for original Italian goods, Made in Italy from Amazon is the right place for you. Browse to your heart's content for food, furniture and home accessories, clothing and cosmetics products made by Italian craftsmen and manufacturers. In each product you will find the peculiarities of Italian production.