This post is also available in: Deutsch English
Gnocchi al pesto genovese
Gnocchi with pesto alla genovese is a classic Italian dish that tantalizes the senses with its rich aroma and intense flavor of fresh basil, garlic, pecorino and Parmesan. The tender potato dumplings, topped with a creamy yet savory sauce of finely ground pine nuts and olive oil, make this dish a true taste sensation. In this recipe, you'll learn how to prepare gnocchi with pesto alla genovese in just a few steps to serve your loved ones an authentic Italian meal.
Delicious small potato gnocchi with the popular pesto alla genovese – super tasty!
Directions
Clean the basil leaves with a soft and dry cloth. Peel the garlic and put it in the mortar with some coarse salt.

50 g basil leaves,

1 clove garlic,

2 pinches coarse sea salt

Now work with the pestle until the garlic is finely crushed. Add the basil leaves along with another pinch of coarse salt.

Now press the basil against the walls of the mortar. While doing so, turn the pestle from left to right and at the same time turn the mortar in the opposite direction (from right to left). Continue until a light green liquid comes out of the basil leaves. At this point, add the pine nuts and process again with the pestle.

Now add the Parmesan and Pecorino cheese, stirring constantly. To make the pesto even creamier, add the olive oil and mix well until it becomes a nice homogeneous sauce.

70 g parmesan cheese,

30 g pecorino cheese,

100 ml olive oil extra virgin

Bring a pot of well-salted water to a boil. Once the water reaches boiling point, add the gnocchi. Put the pesto in a large frying pan and add some hot cooking water. Mix everything well. As soon as the gnocchi rise to the surface, skim them off and add them directly to the frying pan with the pesto and mix well again.

Finally, arrange on deep plates and serve!

Buon appetito!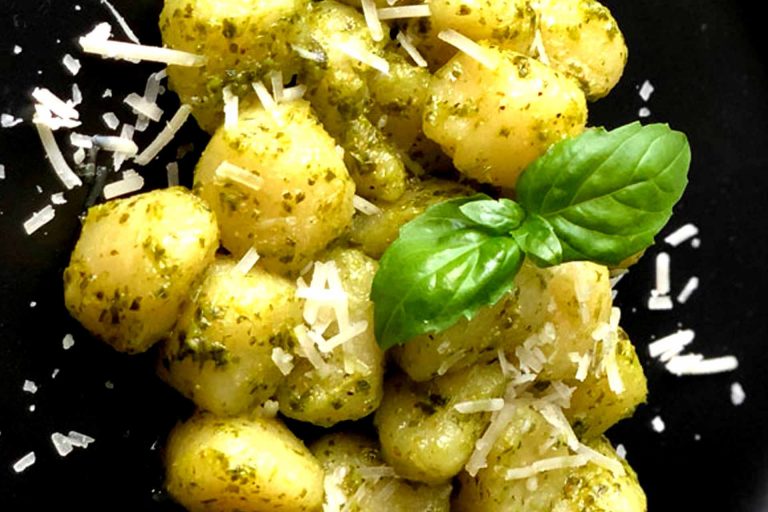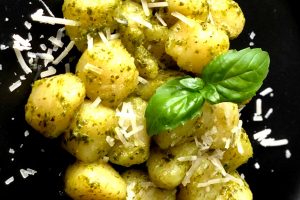 My tip
Instead of the mortar, the pesto can also be made with a regular blender or stick blender.
Calories:
128
kcal
(6%)
Carbohydrates:
26
g
(9%)
Protein:
4
g
(8%)
If you liked my gnocchi with pesto genovese, you might also like these recipes
ItalianStyleCooking Shopping Tip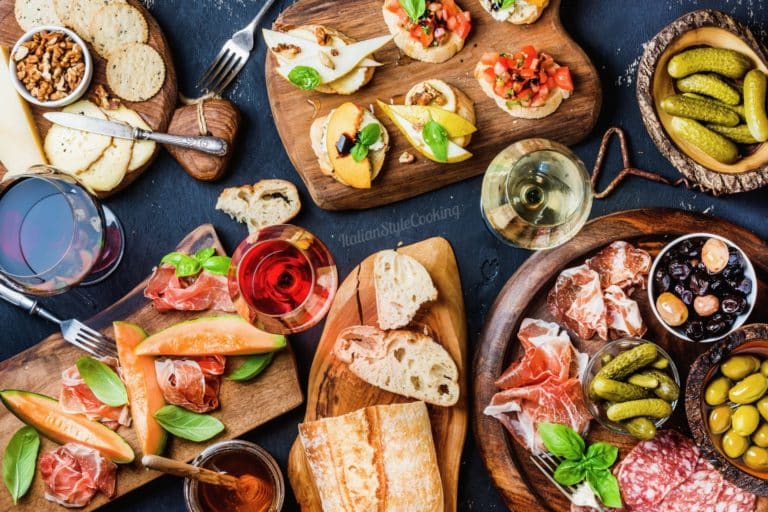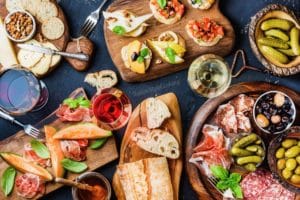 If you're a big fan of Italy and are looking for original Italian goods, Made in Italy from Amazon is the place to be. Browse to your heart's content for food, furniture and home accessories, clothing and cosmetics made by Italian artisans and manufacturers. In each product you can recognize the peculiarities of Italian production.