Sprache | Language | Lingua: Deutsch English
This page uses
affiliate links
marked with a icon.
As an Amazon Associate, we earn from qualifying purchases.
Ever heard of gnocchi? Of course, everyone knows them! But gnudi??? What is that supposed to be? Actually it's quite simple… Like gnocchi, they are small dumplings. The difference is in the ingredients, because the well-known gnocchi di patate are made of potatoes, as the name suggests. These little balls, on the other hand, are mainly made of ricotta. So they are cheese dumplings that can be combined with all kinds of ingredients, for example basil or, as in this case, spinach! But before we go on beating around the bush…. let's cook spinach and ricotta gnudi…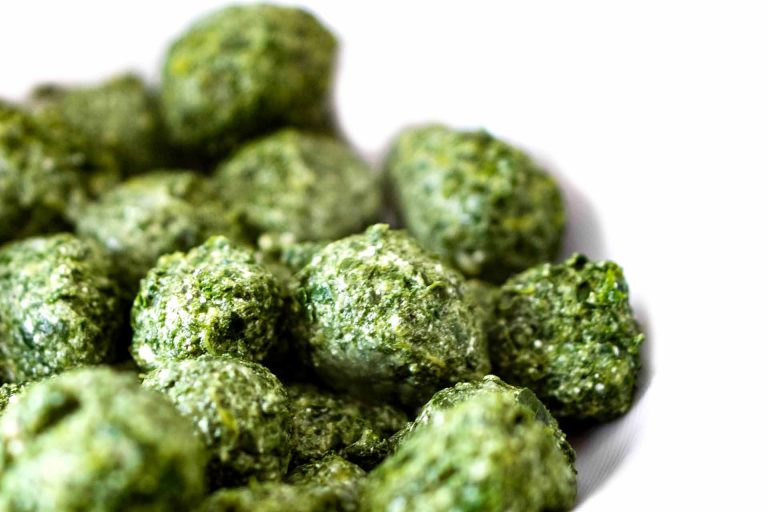 Delicious cheese balls with spinach – definitely try!
Ingredients list
Sage butter
100

g

butter

20

g

parmesan cheese

grated

1

sprig

sage

1

pinch

salt

1

pinch

pepper
Directions
Wash and dry the spinach properly. Heat the olive oil in a large frying pan and sauté the garlic. Add the spinach and saute on medium heat with the lid closed for about 8 minutes. Remove the garlic.

700 g Leaf spinach,

30 ml olive oil extra virgin,

1 clove garlic

Place the spinach in a large colander and use a pastry scraper to squeeze out the excess liquid. Also place the ricotta in a colander and drain.

Put the dry spinach and ricotta in a large bowl, season with salt and pepper. With a zester grater grate in a little nutmeg and mix everything thoroughly. Now add the grated parmesan cheese, egg and flour and mix gently.

50 g pastry flour,

50 g parmesan cheese,

salt,

pepper,

nutmeg,

1 egg

Now shape the gnudi. To do this, take about a tablespoonful of the spinach-ricotta mixture from the bowl at a time and shape into a ball with your hands. Then turn them in a small bowl of wheat flour and place them on a tray lined with baking paper.

Next, bring a pot of well-salted water to a boil.

In a large frying pan, melt the butter over low heat. Lightly sweat the sage leaves in it.

100 g butter,

1 sprig sage

Add the gnudi to the boiling water and simmer for a few minutes. As soon as they rise to the surface, skim them with a slotted spoon, drain and carefully slide them into the pan with the sage butter.

Gently divide the gnudi among deep plates, drizzle with the melted sage butter. Finally, season with salt, pepper and parmesan and serve hot!

Buon appetito!

20 g parmesan cheese,

1 pinch salt,

1 pinch pepper
Calories:
162
kcal
(8%)
Carbohydrates:
5.4
g
(2%)
Protein:
4.8
g
(10%)
Fat:
13.2
g
(20%)
What do you think of the spinach and ricotta gnudi? Here are a few more delicious dishes for you….
Would you like original Italian ingredients for your spinach and ricotta gnudi?
ItalianStyleCooking Shopping Tip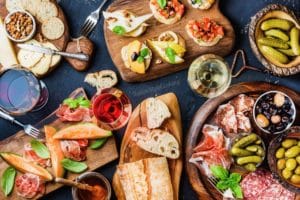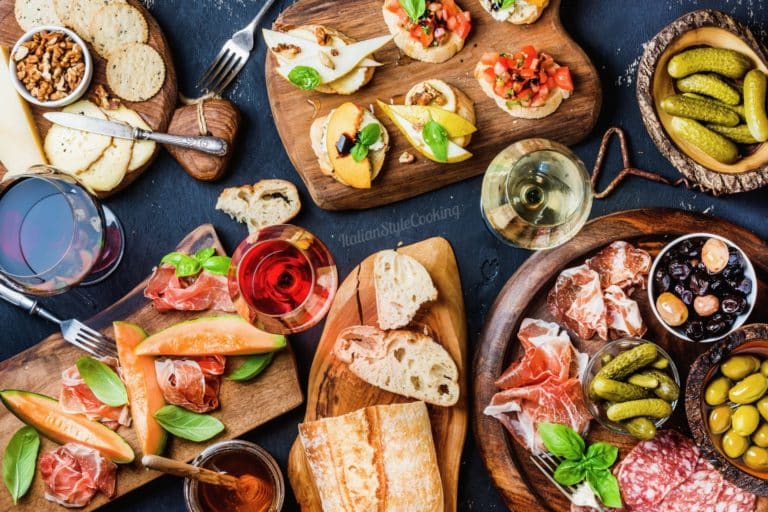 If you are a big fan of Italy and are looking for original Italian goods, Made in Italy from Amazon is the right place for you. Browse to your heart's content for food, furniture and home accessories, clothing and cosmetics products made by Italian craftsmen and manufacturers. In each product you will find the peculiarities of Italian production.