This post is also available in: English Deutsch
Insalata di riso con tonno e feta
Attenzione! Here comes my absolute favorite salad of the summer! With the many fresh and colorful ingredients, this dish is also a real feast for the eyes. Moreover, it is not only great as an antipasto, but also as a delicious main dish or short snack. This delicious rice salad with tuna and feta just fits always! But now we don't want to keep you in suspense any longer…. look for the vegetables and sharpen the knives… the magic show begins…
A delicious recipe for hot summer days!
Directions
Bring a pot of water to a boil and blanch the peas in it for a few minutes. Fish out the peas with a slotted spoon and put them in a small bowl to cool. Then add the rice to the same pot and cook until al dente.

Meanwhile, thoroughly clean the peppers outside and inside. Then cut into small cubes. Peel and finely dice the onion.

Wash the tomatoes and cut them in half. Remove the flesh with a spoon and remove. Then dice the tomatoes as well.

Also cut the feta cheese into cubes of the same size. Cut the olives into small pieces.

Place all chopped ingredients in a large bowl.

Drain the rice and let it cool completely. Then add to the bowl together with the peas. Add some chopped chives to taste. Drain the tuna and add it to the bowl as well.

Finally, season with salt and balsamic vinegar, mix everything thoroughly and serve fresh.

Buon appetito!
My tip
Instead of feta, you can use other cheeses such as caciocavallo or mozzarella.
Calories:
131
kcal
(7%)
Carbohydrates:
9.1
g
(3%)
Protein:
10.2
g
(20%)
Fat:
5.7
g
(9%)
Do you like the rice salad with tuna and feta? Great! Then take a look at this…
Do you want original Italian ingredients for the rice salad with tuna?
Then we recommend you our preferred dealer
for Italian gourmet food!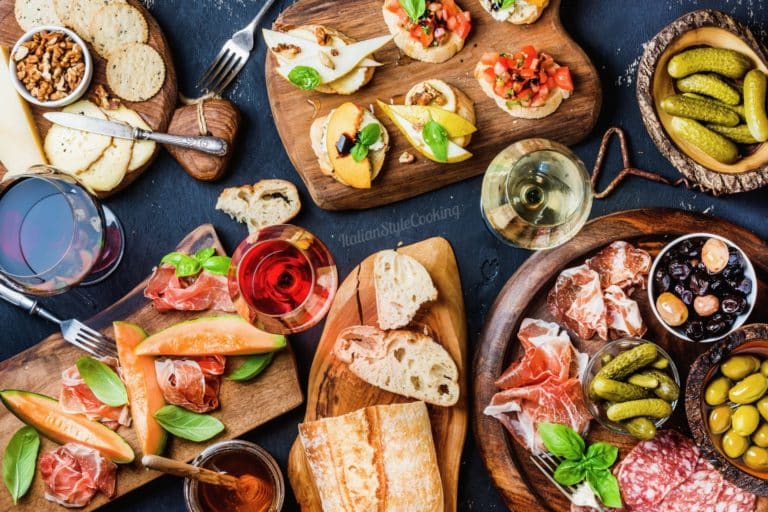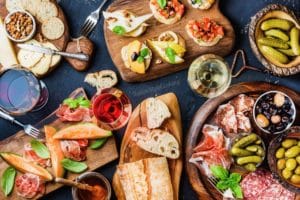 Supermarketitaly.com is the online store for Italian delicacies. Italian cuisine is one of the most popular cuisines around the globe. Variety and enjoyment are at the heart of the "bella cucina italiana". This offers you a wide range of Italian delicacies, from excellent Italian coffee to tasty Italian ham, salami and cheese specialties to the finest antipasti, original Italian pasta and first-class Italian olive oil. The exquisite range is rounded off by an extensive organic assortment of Italian specialties.