This post is also available in: English Deutsch Italiano
Gnocchi quattro formaggi
This beautiful dish is not only super simple, it tastes just heavenly! To prepare the four cheese gnocchi, we only need gnocchi (bought or freshly prepared by ourselves), cream, 4 delicious cheeses, some pepper and we are ready to go. Of course, the cheeses used are not set in stone and can be changed at will according to regional availability and taste.
Gnocchi in a creamy sauce of four melted cheeses!
Directions
First, bring a large pot of well-salted water to a boil.

Cut the Taleggio and Gorgonzola into small cubes. Finely grate the Parmesan and Gruyere.

Pour the liquid cream into a large pan and heat over low heat.

Then add the cheese cubes and grated Parmigiano and Gruyere. Melt over moderate heat, stirring constantly, until a nice creamy sauce is formed.

Now put the gnocchi in boiling salted water for a few minutes. As soon as they rise to the surface, skim them with a slotted spoon and add them directly to the cheese sauce, stirring gently.

Arrange the gnocchi with four cheeses on deep plates, season with freshly ground pepper to taste and serve hot.

Buon appetito!
Calories:
927
kcal
(46%)
Carbohydrates:
74
g
(25%)
Protein:
38
g
(76%)
Fat:
54
g
(83%)
Saturated fatty acids:
35
g
(175%)
Cholesterol:
159
mg
(53%)
If you like four cheese gnocchi, you may also like these beautiful recipes
Do you need special Italian ingredients for the four cheese gnocchi?
Then we recommend you our preferred dealer
for Italian gourmet food!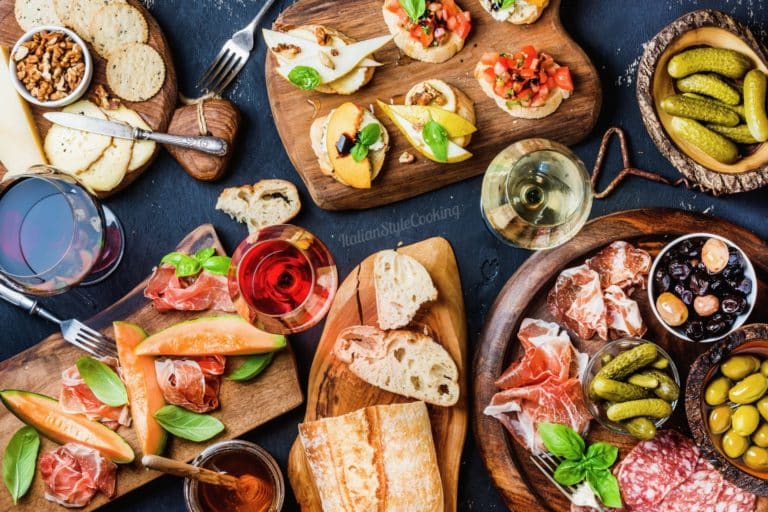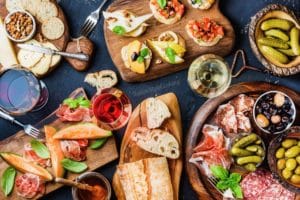 Supermarketitaly.com is the online store for Italian delicacies. Italian cuisine is one of the most popular cuisines around the globe. Variety and enjoyment are at the heart of the "bella cucina italiana". This offers you a wide range of Italian delicacies, from excellent Italian coffee to tasty Italian ham, salami and cheese specialties to the finest antipasti, original Italian pasta and first-class Italian olive oil. The exquisite range is rounded off by an extensive organic assortment of Italian specialties.