This post is also available in: Deutsch English
A delicious Italian 20 minutes recipe
If you love the taste of sun-ripened lemons, you will also like this dish. Onion, cream, lemon and a few spices, that's all it needs. Enjoy a glass of well chilled white wine with it! There is no better and faster way to start an evening with a home-cooked dish.
Delicious pasta in a nice lemon cream sauce!
Equipment
Directions
Bring a large pot of well-salted water to a boil and cook the pasta in it until al dente.

Peel and coarsely chop the onion. Add a little olive oil to a large frying pan and sauté the onion until translucent.

Wash the lemon very thoroughly and carefully grate the yellow peel from the lemon with a zester grater. Be careful not to grate the white skin underneath, as this contains bitter substances. Place the lemon zest in a small bowl and set aside. Cut the lemon in half and squeeze out the juice.

Deglaze the sautéed onions with the liquid cream. Add the lemon juice and bring to the boil briefly, stirring constantly.

Pour the sauce into the cup of the hand blender and blend thoroughly until you have a nice, creamy sauce. Then pour back into the pan, add about half of the lemon zest, season with salt and pepper and bring to the boil again briefly. Then reduce the heat and simmer gently until the pasta is cooked.

Drain the finished pasta and then add directly to the pan. Mix everything thoroughly and let rest briefly.

Finally, divide among deep plates, garnish with the remaining lemon zest and chopped parsley and serve hot.

Buon appetito!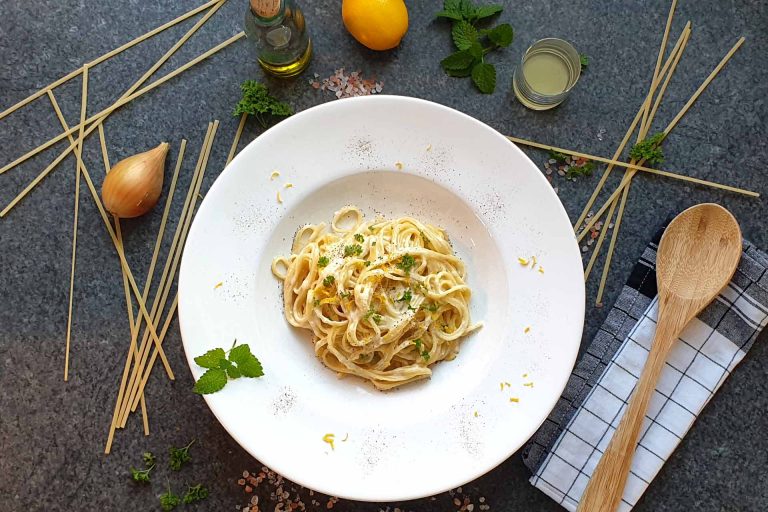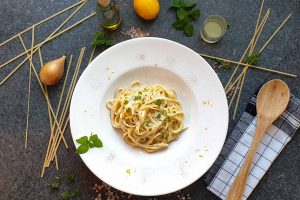 Tip
If you want an even stronger lemon flavor, you can use fresh chopped lemon balm instead of parsley.
Calories:
342
kcal
(17%)
Carbohydrates:
68.2
g
(23%)
Protein:
11.7
g
(23%)
Fat:
1.4
g
(2%)
We hope you enjoyed the spaghetti al limone! Do you already know these great recipes?
Looking for original Italian ingredients for the spaghetti al limone?
ItalianStyleCooking Shopping Tip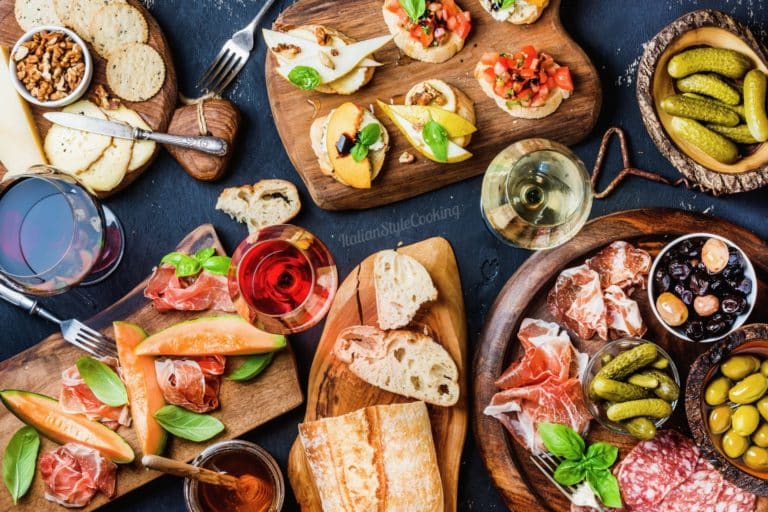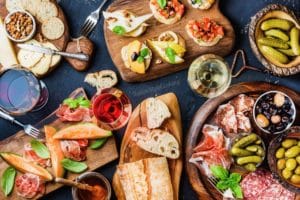 If you are a big fan of Italy and are looking for original Italian goods, Made in Italy from Amazon is the right place for you. Browse to your heart's content for food, furniture and home accessories, clothing and cosmetics products made by Italian craftsmen and manufacturers. In each product you will find the peculiarities of Italian production.