This post is also available in: Deutsch English Italiano
Panini all'olio
Panini bread is a delicious Italian specialty often enjoyed as a snack or side dish. These small, flat rolls are soft, airy and have a crispy crust.
Panini bread is especially popular in the Liguria region. The origins of these delicious rolls date back to the 19th century. They were originally developed by bakers as a kind of simple bread that could be prepared quickly. Over time, Panini all'olio became increasingly popular and can now be found throughout Italy.
The name "Panini all'olio" is composed of two parts. "Panini" is the plural of "Panino" and literally means "small bread". "All'olio" means "with oil." So the name describes exactly what distinguishes these rolls: They are prepared with plenty of olive oil.
Preparing panini bread requires some time and patience, but the result is definitely worth it. Here is the delicious recipe for you:
Delicious little breads from Liguria!
Ingredients list
300

g

water

lukewarm

10

g

fresh yeast

550

g

bread flour

(hard / lightbrown)

50

g

olive oil extra virgin

10

g

salt
Equipment
Directions
First, crush the fresh yeast and dissolve it thoroughly in a container with the lukewarm water.

10 g fresh yeast,

300 g water

Put the bread flour in the mixing bowl of the food processor, equip it with the dough hook and start on low speed.

Now gradually pour in the previously prepared yeast mixture. Then add the olive oil as well.

50 g olive oil extra virgin

Now add the salt and let the dough knead thoroughly for about 5 minutes.

Then take out the dough and fold it a few times. Then form into a ball, place in a lightly oiled bowl and cover with foil or a cloth. Then leave to rest in a warm place for 3 hours.

After resting, place the dough on a floured work surface, divide into 8 equal pieces. Then pull out each piece of dough with your hands to form a rectangle. Then roll together and shape into a roll.

Now arrange the panini with enough space between them on a baking sheet covered with baking paper. Now brush all with a little olive oil, cover again with a cloth and let rest for another 30 minutes.

In the meantime, preheat the oven to 200°C/400°F.

After resting, then bake the buns in the preheated oven for about 20-25 minutes until golden brown. Finally, remove from the oven and leave to cool slightly on a rack and then enjoy fresh.

Buon appetito!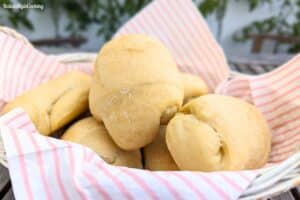 Calories:
307
kcal
(15%)
Carbohydrates:
53
g
(18%)
Protein:
7
g
(14%)
Fat:
7
g
(11%)
Saturated fatty acids:
1
g
(5%)
Polyunsaturated fatty acids:
1
g
Monounsaturated fatty acids:
5
g
Did you like the panini bread? Here are some more nice recipes for you…
ItalianStyleCooking Shopping Tip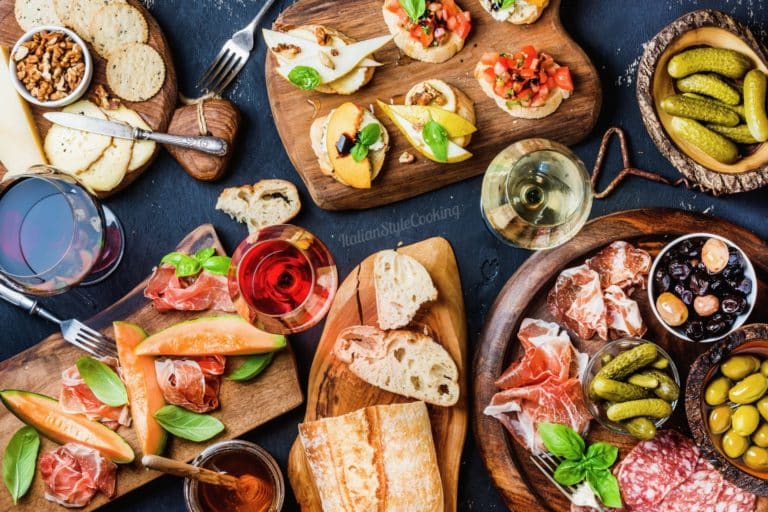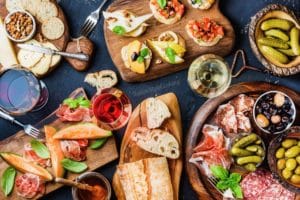 If you are a big fan of Italy and are looking for original Italian goods, Made in Italy from Amazon is the right place for you. Browse to your heart's content for food, furniture and home accessories, clothing and cosmetics products made by Italian craftsmen and manufacturers. In each product you will find the peculiarities of Italian production.