This post is also available in: English Deutsch Italiano
Grissini al rosmarino e parmigiano
A delicious snack with rosemary and parmesan!
Directions
First add yeast and malt to the lukewarm water and dissolve. Pour the flour, salt, parmesan cheese and rosemary into the stand mixer and knead with the dough hook on the lowest setting.

Gradually add the yeast water. Then add the oil as well. Let the dough knead for at least 7 minutes. The longer, the better.

Then transfer the dough to a work surface sprinkled with durum wheat semolina and roll out into an oblong rectangle. Now brush the surface with a little olive oil, sprinkle with durum wheat semolina and let rest for about 1 hour.

After resting, cut strips about 0.4in (1cm) wide from the short side of the dough with a sharp large knife. Then carefully pull the strips to the desired length and transfer them to a baking sheet lined with baking paper. Make sure that there is enough space between the grissini.

Now place the baking sheet in the oven for approx. 20 minutes at 400°F (200°C) top/bottom heat. As soon as the sticks are lightly browned, remove them and let them cool.

Buon appetito!
My tip
Instead of the pizza flour you can also use normal wheat flour!
Calories:
59
kcal
(3%)
Carbohydrates:
10
g
(3%)
Protein:
2
g
(4%)
Fat:
1
g
(2%)
Saturated fatty acids:
1
g
(5%)
Cholesterol:
1
mg
Do you like my rosemary grissini? Here are a few more delicious recipes….
Need original Italian ingredients for the rosemary grissini?
Then we recommend you our preferred dealer
for Italian gourmet food!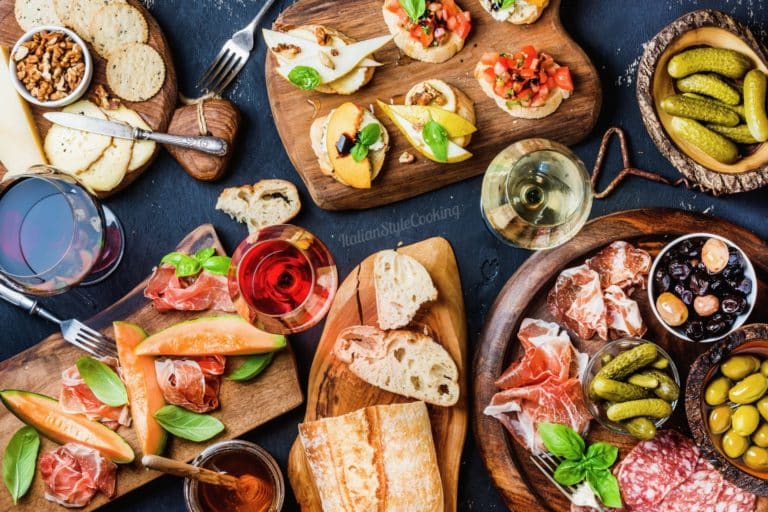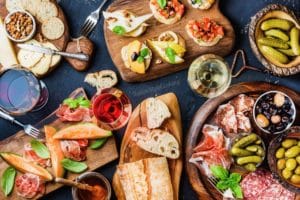 Supermarketitaly.com is the online store for Italian delicacies. Italian cuisine is one of the most popular cuisines around the globe. Variety and enjoyment are at the heart of the "bella cucina italiana". This offers you a wide range of Italian delicacies, from excellent Italian coffee to tasty Italian ham, salami and cheese specialties to the finest antipasti, original Italian pasta and first-class Italian olive oil. The exquisite range is rounded off by an extensive organic assortment of Italian specialties.