Sprache | Language | Lingua: Deutsch English
This page uses
affiliate links
marked with a icon.
As an Amazon Associate, we earn from qualifying purchases.
Today we take a little time and prepare homemade ravioli with a nice ricotta pea pecorino filling. And to make it even more delicious, serve this light vegetarian dish with delicious sugar snap peas. Let's make tasty ricotta ravioli…
A really nice light dish for summer!
Directions
First put wheat flour, eggs, olive oil, lukewarm water and salt in the mixing bowl of a stand mixer and knead for about 7 minutes.

200 g pastry flour,

2 tbsp olive oil extra virgin,

1 tbsp water,

2 eggs,

0.5 tsp salt

Then shape the dough into a ball and return it to the bowl. Cover with a cloth and let rest for 30 minutes.

Clean and dry the sugar snap peas. Finely chop ⅓ of the peas.

80 g sugar snap peas,

120 g peas

Place the ricotta, egg yolk, chopped peas, breadcrumbs, grated lemon peel and half of the pecorino in a bowl. Season with salt and pepper and mix thoroughly. Then pour the mixture into a piping bag.

50 g pecorino cheese,

250 g ricotta cheese,

2 tbsp breadcrumbs,

1 egg yolk,

lemon peel,

1 pinch pepper

After resting, roll out the dough thinly on a floured surface. Cut out circles from the dough with the ravioli maker. There should be about 24 pieces.

Now place one dough circle at a time on the ravioli former and press lightly. Place a heap of the filling in the center with the piping bag, close the former and press together. Make sure that the ravioli are closed all around. Repeat this process for the remaining ravioli.

Now cook the filled ravioli for about 3 minutes in boiling salted water.

Briefly sauté the sugar snap peas in a large pan with butter. Add the remaining peas. Add a little pasta water and bring to the boil briefly.

Skim the finished ravioli and add directly to the pan. Mix everything well.

Finally, arrange everything on deep plates and serve hot.

Buon appetito!
Calories:
308
kcal
(15%)
Carbohydrates:
43.5
g
(15%)
Protein:
10
g
(20%)
Fat:
9.6
g
(15%)
If you like ravioli with peas, you may also like these recipes…
Do you like to use original Italian ingredients for the ravioli with peas?
ItalianStyleCooking Shopping Tip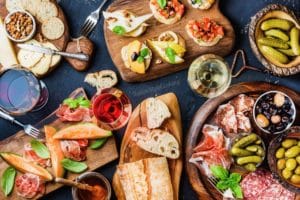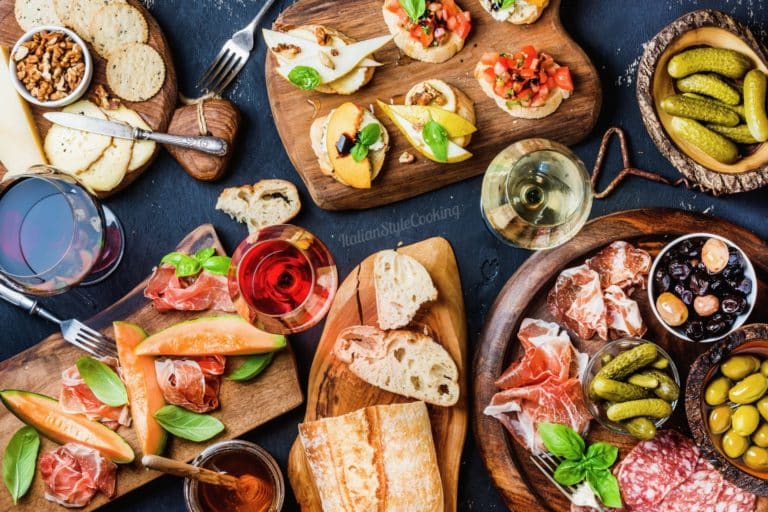 If you are a big fan of Italy and are looking for original Italian goods, Made in Italy from Amazon is the right place for you. Browse to your heart's content for food, furniture and home accessories, clothing and cosmetics products made by Italian craftsmen and manufacturers. In each product you will find the peculiarities of Italian production.